Los Game Awards 2017 se celebraron anoche y aquí están todos los nominados de cada categoría, así como sus ganadores.
El tercer espectáculo anual de Game Awards salió al aire la noche del 7 de diciembre a las 9 p. M. ET / 6 p. M. PT. Numerosos juegos se enfrentaron cara a cara para ganar los codiciados premios. Horizon Zero Dawn, The Legend of Zelda: Breath of the Wild y Super Mario Odyssey encabezaron la lista con seis nominaciones cada uno, incluido el Juego del año. Destiny 2 logró juntar seis nominaciones, pero no fue nominado para el primer premio. Otros juegos notables incluyen Hellblade: Sensa's Sacrifice y Cuphead, que ganaron cinco nominaciones.
¿Quienes ganaron? Dale un vistazo a la lista a continuación, y recuerda, los que están marcados en negrita son los juegos ganadores.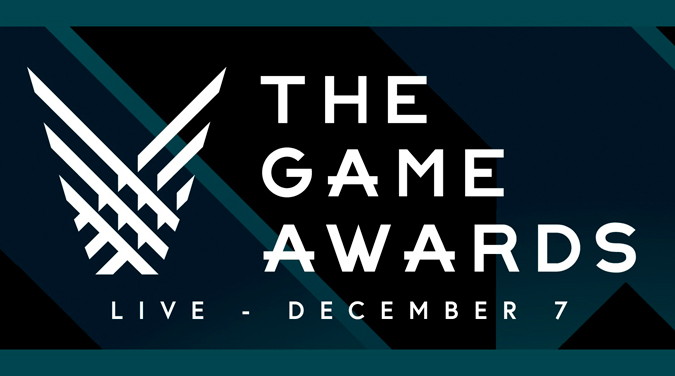 Juego del año
Horizon Zero Dawn (Guerrilla Games)
Persona 5 (Atlus)
PlayerUnknown's Battlegrounds (PUBG Corporation)
Super Mario Odyssey (Nintendo)
The Legend of Zelda: Breath of the Wild (Nintendo)
Mejor dirección
Horizon Zero Dawn (Guerrilla Games)
Resident Evil 7: Biohazard (Capcom)
Super Mario Odyssey (Nintendo)
The Legend of Zelda: Breath of the Wild (Nintendo)
Wolfenstein II: The New Colossus
Mejor narrativa
Hellblade: Senua's Sacrifice (Tameem Antoniades and Elizabeth Ashman-Rowe)
Horizon Zero Dawn (John Gonzalez)
NieR: Automata (Yoko Taro, Hana Kikuchi, and Yoshiho Akabane)
What Remains of Edith Finch (Ian Dallas)
Wolfenstein II: The New Colossus (Jen Matthies and Tommy Tordsson Bjork)
Mejor dirección de arte
Cuphead (StudioMDHR)
Destiny 2 (Bungie)
Horizon Zero Dawn (Guerrilla Games)
Persona 5 (Atlus)
The Legend of Zelda: Breath of the Wild (Nintendo)
Mejor música
Cuphead (Kristofer Maddigan)
Destiny 2 (Michael Salvatori, Skye Lewin, and C Paul Johnson)
NieR: Automata (Keiichi Okabe and Keigo Hoashi)
Persona 5 (Shoji Meguro)
Super Mario Odyssey (Naoto Kubo, Shiho Fuji, and Koji Kondo)
The Legend of Zelda: Breath of the Wild (Manaka Kataoka and Yasuaki Iwata)
Mejor diseño de audio
Destiny 2 (Bungie)
Hellblade: Senua's Sacrifice (Ninja Theory)
Resident Evil 7 (Capcom)
Super Mario Odyssey (Nintendo)
The Legend of Zelda: Breath of the Wild (Nintendo)
Mejor actuación
Ashley Burch as Aloy (Horizon Zero Dawn)
Brian Bloom as B.J. Blazkowicz (Wolfenstein II: The New Colossus)
Claudia Black as Chloe Frazer (Uncharted: The Lost Legacy)
Laura Bailey as Nadine Ross (Uncharted: The Lost Legacy)
Melina Juergens as Senua (Hellblade: Senua's Sacrifice)
Juegos de impacto
Bury Me, My Love (The Pixel Hunt)
Hellblade: Senua's Sacrifice (Ninja Theory)
Life is Strange: Before the Storm (Deck Nine)
Night in the Woods (Infinite Fall)
Please Knock on My Door (Levall Games AB)
What Remains of Edith Finch (Giant Sparrow)
Mejor juego que sigue vigente
Destiny 2 (Bungie)
Grand Theft Auto Online (Rockstar Games)
Overwatch (Blizzard Entertainment)
PlayerUnknown's Battlegrounds (PUBG Corporation)
Rainbow Six: Siege (Ubisoft Montreal)
Warframe (Digital Extremes)
Mejor juego independiente
Cuphead (StudioMDHR)
Hellblade: Senua's Sacrifice (Ninja Theory)
Night in the Woods (Infinite Fall)
Pyre (Supergiant Games)
What Remains of Edith Finch (Giant Sparrow)
Mejor juego móvil
Fire Emblem Heroes (Intelligent Systems)
Hidden Folks (Adrian de Jongh and Sylvain Tegroeg)
Monument Valley 2 (ustwo games)
Old Man's Journey (Broken Rules)
Super Mario Run (Nintendo)
Mejor juego de portátil
Ever Oasis (Grezzo)
Fire Emblem Echoes: Shadows of Valentia (Intelligent Systems)
Metroid: Samus Returns (MercurySteam)
Monster Hunter Stories (Marvelous Entertainment)
Poochy and Yoshi's Woolly World (Good-Feel)
Mejor juego de Realidad Virtual / Realidad Aumentada
Farpoint (Impulse Gear)
Lone Echo (Ready at Dawn)
Resident Evil 7: Biohazard (Capcom)
Star Trek: Bridge Crew (Red Storm Entertainment)
Superhot VR (Superhot Team)
Mejor juego de acción
Cuphead (StudioMDHR)
Destiny 2 (Bungie)
Nioh (Team Ninja)
Prey (Arkane Studios)
Wolfenstein II: The New Colossus (MachineGames)
Mejor juego de acción y aventura
Assassin's Creed: Origins (Ubisoft Montreal)
Horizon Zero Dawn (Guerrilla Games)
Super Mario Odyssey (Nintendo)
The Legend of Zelda: Breath of the Wild (Nintendo)
Uncharted: The Lost Legacy (Naughty Dog)
Mejor juego de Rol
Divinity: Original Sin II (Larian Studios)
Final Fantasy XV (Square Enix)
NieR: Automata (Platinum Games)
Persona 5 (Atlus)
South Park: The Fractured But Whole (Ubisoft San Francisco)
Mejor juego de peleas
ARMS (Nintendo)
Injustice 2 (NetherRealm Studios)
Marvel vs Capcom: Infinite (Capcom)
Nidhogg 2 (Messhof Games)
Tekken 7 (Bandai Namco)
Mejor juego familiar
Mario Kart 8 Deluxe (Nintendo)
Mario + Rabbids Kingdom Battle (Ubisoft)
Sonic Mania (Sega)
Splatoon 2 (Nintendo)
Super Mario Odyssey (Nintendo)
Mejor juego de estrategia
Halo Wars 2 (Creative Assembly)
Mario + Rabbids Kingdom Battle (Ubisoft)
Total War: Warhammer II (Creative Assembly)
Tooth and Tail (Pocketwatch Games)
XCOM 2: War of the Chosen (Firaxis Games)
Mejor juego de deportes / carreras
FIFA 18 (EA Vancouver)
Forza Motorsport 7 (Turn 10 Studios)
Gran Turismo Sport (Polyphony Digital)
NBA 2K18 (Visual Concepts)
Pro Evolution Soccer 2018 (Konami)
Project Cars 2 (Slightly Mad Studios)
Mejor multijugador
Call of Duty: WWII (Sledgehammer Games)
Destiny 2 (Bungie)
Fortnite (Epic Games)
Mario Kart 8 Deluxe (Nintendo)
PlayerUnknown's Battlegrounds (PUBG Corporation)
Splatoon 2 (Nintendo)
Premio a estudiantes
Falling Sky (Jonathan Nielssen, Nikolay Savoy, y Mohsen Shah; National Film and Television School)
From Light ( Alejandro Grossman, Steven Li, y Sherveen Uduwana; University of Southern California)
Hollowed (Erin Marek, Jerrick Flores, yCharley Choucard; University of Central Florida)
Impulsion (Hugo Verger, Remi Bertrand, y Maxime Lupinski; Institut de l'Internet et du Multimédia)
Level Squared (Kip Brennan, Stephen Scoglio, y Dane Perry Svendsen; Swinburne University)
Meaning (Hariz Yet; DigiPen Institute of Technology Singapore)
Mejor juego independiente
Cuphead (StudioMDHR)
Golf Story (Sidebar Games)
Hollow Knight (Team Cherry)
Shifty (Team Shifty)
Slime Reacher (Monomi Park)
Juego más esperado
God of War (Santa Monica Studios)
Marvel's Spider-Man (Insomniac Games)
Monster Hunter: World (Capcom)
Red Dead Redemption 2 (Rockstar Games)
The Last of Us: Part II (Naughty Dog)
Jugador en tendencia
Andrea Rene (What's Good Games)
Clint Lexa ("Halfcoordinated")
Guy Beahm ("Dr. Disrespect")
Mike Grzesiek ("Shroud")
Steven Spohn (AbleGamers)
Mejor juego eSports
Counter-Strike: Global Offensive (Valve Corporation)
Dota 2 (Valve Corporation)
League of Legends (Riot Games)
Overwatch (Blizzard Entertainment)
Rocket League (Psyonix)
Mejor jugador eSports
Lee Sang-hyeok "Faker" (SK Telecom 1, League of Legends)
Marcelo "coldzera" David (SK Gaming, Counter-Strike: GO)
Nikola "NiKo" Kovac (FaZe Clan, Counter-Strike: GO)
Je-hong "ryujehong" Ryu (Seoul Dynasty, Overwatch)
Kuro "KuroKy" Salehi Takhasomi (Team Liquid, Dota 2)
Mejor equipo eSports
Cloud9
FaZe Clan
Lunatic-Hai
SK Telecom T1
Team Liquid
Premio juego chino de fans
Honor of Kings (Timi Studio Group)
ICEY (FantaBlade Network)
Gumballs & Dragons (QcPlay Limited)
Jx3 HD (Kingsoft Corporation)
Monument Valley 2 (ustwo games)